In Memoriam: Michael Hutchence Jan 22nd, 1960 – Nov 22nd, 1997
«
Michael Hutchence Aussie Assault Snapshot Series Singlets & Tee's Hit Jeanswest Stores!
|
Christmas Competition: Win Official Michael Hutchence T-shirts & Singlets!
»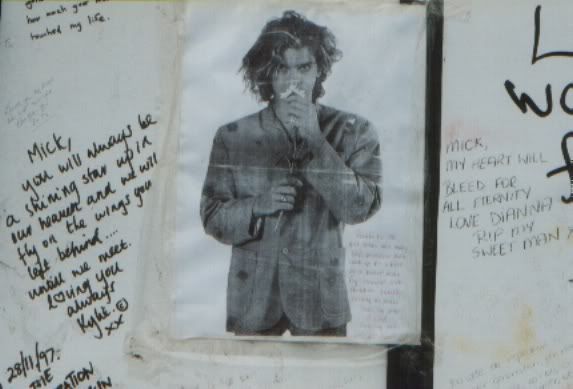 Today we remember Michael who left us 14 years ago. As the years go by, his music and memory still brings happiness to tens of thousands of people around the world.
He is so very missed, there is just no one like him left in the music industry. He was one of the last great rock stars of our time. A legend alongside the likes of John Lennon, Mick Jagger and Jim Morrison.
Michael lives on in his legacy he left us. Thanks to his many fans who still carry the torch and support Michael.
Our love goes out to Michael's family & friends.
Wishing you peace & happiness Michael. We will never forget you!

(Photo: Matthew Marsland)


9 Responses to "In Memoriam: Michael Hutchence Jan 22nd, 1960 – Nov 22nd, 1997"
Leave a Reply
You must be logged in to post a comment.